Besson Prestige BE2028-1-0 Bb Cornet in Lacquer
Product code: BE2028-1-0
Special Order Only:
This product will be ordered exclusively for you
more info
Special Order items are not held in stock and will be ordered from the manufacturer exclusively for you. When your order has been received, we will contact you to double check it is the correct item and advise an estimated delivery time. If your order is urgent then please
contact us
prior to placing the order to ensure we can meet your deadline. Please note that Special Order items do not qualify for Free Returns.
This product qualifies for
free delivery
- To any mainland UK delivery address.
price match
- If you see this item cheaper elsewhere, please forward the details or contact us and we will do our best to match, or even better the price.
5 year warranty
- Products over the value of £150 come complete with our 5 year warranty.
Besson Prestige BE2028-1-0 Bb Cornet in Lacquer
BE2028-1-0 Prestige Bb Cornet Outfit in Lacquer.
We think:
The Prestige is probably the best cornet on the market at the moment. If you look beyond the (slightly gimmicky) main tuning slide trigger you've got an impressively engineered and great specification instrument which plays wonderfully.
Features / Specification:
Bore size through valves: .468" (11.89mm)
Bell diameter: 4.875" (124mm)
Weight: 1.225 kg
2 water keys
3 centre sprung Monel valves with dual point action.
Fully adjustable microball main tuning slide trigger
Main tuning slide and third valve slide gold-plated
Top and bottom caps gold-plated
Black onyx inserts in gold-plated button tops
Optional heavy bottom caps supplied
Lacquer finish
Supplied with Alliance Mouthpiece
Woodshell, cordura covered case with luxurious red lining, music pouch, accessory compartment and shoulder strap.
Picture shown is in silver finish
Detailed Product Info:
Since closure of the Besson factory at the end of 2005, the brand has been purchased by French instrument maker Buffet Crampon. Subsequently, production of Besson instruments has been transferred to Germany and (after a long wait) new instruments have started to emerge.
The "New Besson" instruments share the same look and sound of their predecessors yet (due to a higher level of engineering and quality control in the manufacturing process) offer a far superior playing experience.
Throughout the process world renowned Cornet virtuoso Roger Webster has been closely involved in the design and testing of the new instruments and he is truly delighted with the results: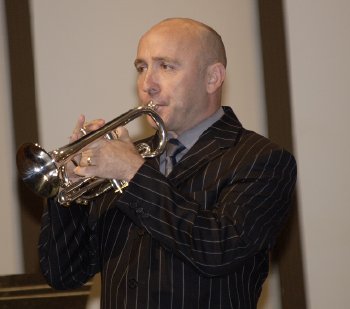 "The new Besson Prestige cornet is without doubt the finest instrument I have ever had the privilege to play. The new production techniques and stringent quality control processes ensure that it has an immaculate finish, but more importantly it has a flawless valve action. Combine this with its ease of blowing and brilliant Besson sound and you have in my opinion the best cornet ever made."
We have spent a lot of time reviewing these instruments in conjunction with top players, inspecting the new production facilities and liaising with Besson's engineers - and can understand why Roger has been so glowing in his praise. We can honestly report that the new instruments are a revelation. We very much hope that this is the beginning of a bright new future for this iconic brand.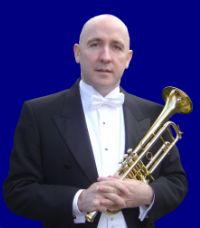 Besson Think:

A free blowing instrument with the much sought after Besson sound, this is a cornet that allows full use of the dynamics throughout the range without any loss of tonal quality. Note production requires less effort and the sound is even richer than before, achieving a full mellifluous tone.
The main tuning slide trigger will aid the performer in coping with any tuning or intonation discrepancies and the aesthetic appearance of the instrument is enhanced by many striking design features. A "must have" item for any cornet player.
Delivery & returns
UK Delivery costs for this Item are listed below.
For more detailed information on our delivery service please visit our
Delivery Information page
.
For further country specific delivery information, please select your country from the dropdown below.
Delivery costs for this item
DPD
United Kingdom (Mainland UK)
RM2,DPD

Standard Delivery - £3.99 (GBP)

Delivery 2-5 days from order

Standard Delivery - FREE

Delivery 2-5 days from order

RM2,DPD

Express Delivery - £5.99 (GBP)

Next working day delivery (Mon-Fri) for orders placed before 2pm

YXL,PAL

Large Parcel Delivery - £4.99 (GBP)

RM2,DPD,PIA

Weekend Delivery - £16.99 (GBP)

Orders will need to be placed before Friday at 2pm to be delivered this weekend. If you order after this time, they will be delivered the following weekend
CUSTOMERS ALSO VIEWED
Loading Products