Montreux is in general, the perfect brand for beginners. They produce high quality, robust orchestral brass and woodwind instruments, designed with the beginners in mind. They have been tried and tested in education over a number of years. This Montreux Bb Clarinet is the perfect example. It is a very well-made instrument that features off-set trill keys, power forged nickel silver keys and undercut tone holes. Constructed with ABS body in a matte wood finish, the instrument is light with an responsive tone through the range. Supplied with this clarinet is a mouthpiece, mouthpiece cap, ligature, beginner reed, cleaning cloth and cork grease. Crazy right! But we can't forget the case it comes in. It has a stylish exterior and soft, moulded interior. The case features two accessory pockets, one on the outside and one inside, and it even comes with detachable shoulder straps so you can transport your clarinet even easier. You can receive all of this, for such an affordable price! If this isn't enough, take a look at the Beginner Pack which includes all of the above and more!
Not 1, but 10 reeds for when you accidentally chip your current reed. Even I'm guilty of doing it.
A stand to hold your clarinet whilst you are not playing to help reduce the risk of damage.
A care kit to keep your clarinet in tip top condition and playing for longer.
 Yamaha are a household name across the UK and worldwide, committed to delivering instruments that satisfy the needs and desires of everyone. They are known for their high-quality instruments, such as woodwind, brass, pianos, and many more. A flagship student clarinet model, this Yamaha Bb Student Clarinet is a high-quality model that will reliably take the aspiring player well into the upper grades. Constructed from a matte ABS resin, designed to offer the look, sound and feel of a wooden instrument, this clarinet has a responsive tone, and sounds great throughout all registers and dynamics. It features 17 nickel-silver keys, 6 body rings, and is very ergonomic, ensuring comfort when playing. There's no metal ring on the bell of this clarinet, making it lighter and easier to hold up for smaller builds. Supplied with this clarinet is a 4C mouthpiece, mouthpiece cap, ligature and a sturdy yet lightweight carry case with an additional shoulder strap.
ABS resin body with matte surface
New lightweight bell
Adjustable (over 12mm) thumb rest with stronger plate and bigger surface, with straight strap ring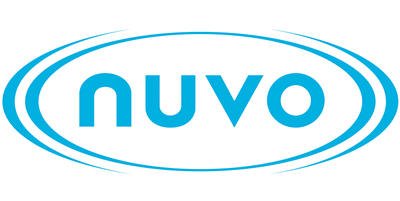 Perfect beginner clarinet in C designed for complete beginners who maybe don't want to over-spend on a first instrument.  Even with its lightweight plastic design, this clarinet still delivers incredible tone and large range of notes. The Nuvo Clarineo is a popular choice with teachers and schools, and they are ideal for any beginner or player who is too small for a standard Bb Clarinet.
Durable plastic body and keywork.
Waterproof silicon rubber pads
Instrument comes assembled, ready to play in a sturdy padded case with shoulder strap.
Standard fingering system (same as Bb) but without duplicate keys. 
Ideal for schools, beginners or education